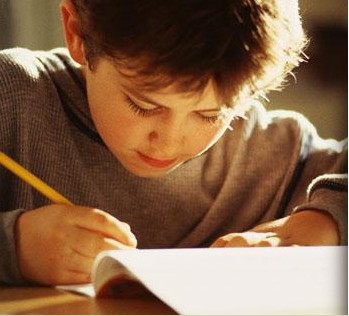 America's Golden Age of Penmanship (1850-1925) produced the most graceful forms of handwriting ever developed by Western civilization.

Sull's Handwriting System is now available for learning these beautiful penmanship styles through a host of educational materials and products, including a thorough course of study for children in grades two and higher. The curriculum is especially designed to be flexible; while sections of the course are recommended for specific grade levels, older students and adults can enter the program at levels that are applicable for their own abilities. Instructional materials are available in American Cursive Handwriting and Spencerian Script.

In addition, students can learn the rich heritage of this unique period in American history by studying the legacies of the penmen who were instrumental in creating these vintage handwriting styles.

AMERICAN CURSIVE HANDWRITING
Michael Sull's newest book, American Cursive Handwriting is now available! This much anticipated text is the most thorough single volume on traditional cursive program to be published in the past 50 years. For specific information and ordering details, click here to dowload our brochure and order form.To learn more, CLICK HERE.

OUR 2012 PRODUCT BROCHURE
To download our 2011 Spencerian Product Catalog CLICK HERE. For ordering information on American Curisve Handwriting CLICK HERE.
Now on DVD! Call, email or download our order form to order your copy of Learning to Write Spencerian Script or Off-Hand Flourishing Techniques for Ornamental Penmanship on DVD.

SPENCERIAN SAGA 2012 NEWS
In 2011, the Spencerian Saga will celebrate its 26th Anniversary! We are offering three workshops this year, the Traditional Saga, the Engrossing Saga and the Advanced Saga. Click here for more information about our fall workshops and learn how you can sign-up.




For more information and to inquire about studio work contact us at The Lettering Design Group
Michael Sull or Deb Sull
P.O. Box 115
Gardner, KS 66030
(913) 219.1819
Studio Hours are from 9:30 to 6:30 CST

The Spencerian Saga celebrates its 26th Anniversary, CLICK HERE.
For information about the 2012 Traditional Spencerian Saga, CLICK HERE.
For information about the 2012 Advanced Spencerian Saga, CLICK HERE.
To download our 2012 product catalog, CLICK HERE.
For information on American Cursive Handwriting, CLICK HERE.